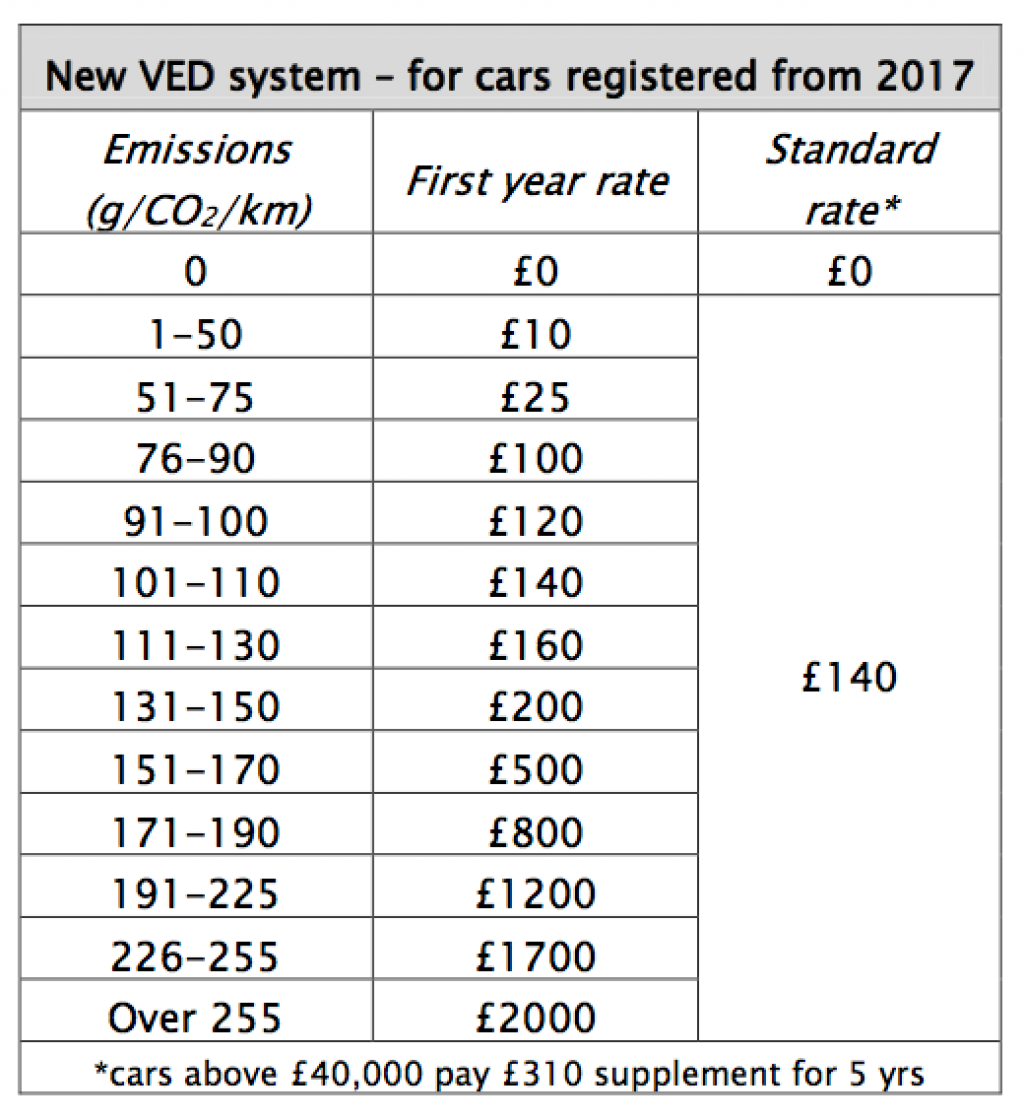 Further changes to road tax were announced as part of the 2015 Budget. These will come into effect in April 2017 and concern the amount of road tax you'll have to pay on cars purchased after that date. Unfortunately, only zero-emissions cars will remain exempt from road tax after then. All other cars will be charged a varying amount for the first year, based on the amount of CO2 they emit, and then a flat rate of £140 for each subsequent year.

Owners of more popular family-oriented cars will most likely have to pay between £100 and £160 for the first year. At the other end of the scale, owners of cars emitting more than 255g/km of CO2 will have to pay a staggering £2,000 to tax their cars in the first year.

This represents a huge change from the current road tax structure, which has encouraged manufactures to build low-emission vehicles. Drivers were drawn to low-emissions vehicles by the road-tax exempt status they enjoyed and 75% of new cars purchased in 2015 in the UK are expected to be road tax-free. However, the Chancellor George Osborne described this trend as "unsustainable".

Those looking to purchase more expensive cars will also be penalised by the changes. Buyers of cars costing more than £40,000 will be required to pay an extra £310 in tax for each of the first five years of ownership.

See the table for the new 2017 VED rates from the 2015 Summer Budget.